Everyone wants more bookings – Bookings get you experience, connections and HELLO! money. But there is more to a career than putting in your hours. Doing only the job you're hired for is NOT enough to create the career you envision (or that I think you envision for yourself); but having a plan for advancement and sticking to it will get you there faster than just showing up and doing the job ever will. After all, like I always say (mostly to myself) " Get booked for your time, until you're commissioned for your ideas." Because being on set is only HALF of what it is to be a stylist and you need to prove to clients that you have ideas worth commissioning.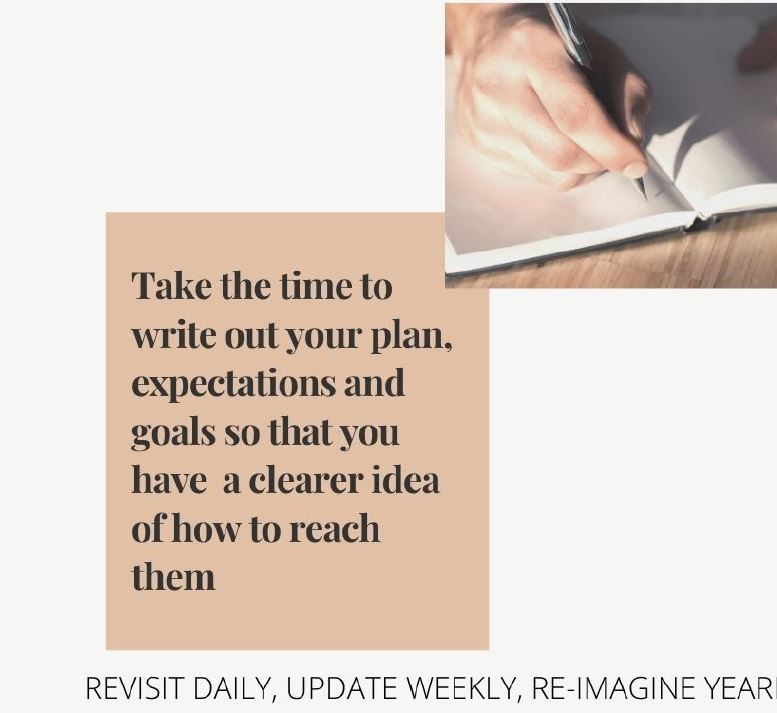 There is serious planning needed for building the future you want – and many questions to ask yourself (and answer honestly) before embarking on your journey as a stylist. Proper planning will help you pivot and point that life sized cannon you put yourself in and land exactly where you're aiming for, DO past GO, DO collect $200 (an hour). Questions like: What is your end goal? Have you thought about the natural progression of your career? What is your exit strategy? Will you do this until you retire? Where do you see yourself in the next year, the next five years, the next ten years? What type of styling do you enjoy doing most and what will your main focus be (editorial, red carpet/celebrity/event, commercial and advertising, motion and film, personal)? Do you want to be represented by an agency or be active in multiple cities? How will you get your name in the ears of the right people? How you will gain exposure? How will you leverage your social media following? What does your schedule look like when you're not booked (heads up, you NEED to have a work schedule whether you're booked with a client or not).
There is working ON the business and then there is working IN the business and to be a successful fashion stylist, you need to be doing both.
"GET BOOKED FOR YOUR TIME UNTIL YOU'RE COMMISSIONED FOR YOUR IDEAS."
– Something I say all the time
SO, what IS the difference between working ON the business versus working IN the business?
The first distinguishing factor of working ON the business is that it is often a solo unpaid adventure, at least at first. It will likely happen in your own workspace during whatever time you can find between bookings (or to prepare for getting bookings), while working IN the business tends to be a team effort, usually on set with a creative team, putting in your billable hours with a client or in studio with your own team prepping and wrapping jobs, doing fittings, expense reports etc etc etc and all that styling jazz.
Working ON the business can definitely turn into a team venture in time, however, in the beginning it most definitely starts as a solo made plan as to how the business will evolve with steps you develop to take it further. This process takes time and doesn't consist of billable hours (AKA you won't be getting paid for it) but it is paramount to your success in the business.
Although you won't be billing the hours now, you will be billing what you're worth later because of the time you spend on this process. In the beginning, working ON your business may look like hours of sitting at a desk (or hunched over on the couch) and planning your trajectory. Think of it like planning a trip, it's a lot of figuring out how you want the journey to feel on the way to your destination. You will need to figure out where you want go, the modes of transportation that will take you there, what you want to see and experience and what souvenirs you may want to bring back (think knowledge instead of trinkets). If you book the wrong flight, you'll get off in the wrong country, hey, maybe even the wrong continent. So plan your travel as accurately as possible, one step at a time.
I've been on trips where I boarded a plane (getting to the airport is a whole other thing), upon disembarking got into a rental vehicle to drive to a ferry that sailed across the ocean so that I could board a train and then take a taxi to my hotel (literal PARTIAL re-enactment of my trip to Ireland). Becoming a stylist is a trip. There are multiple methods and modes of transportation that will have the ability to take you where you're going and one will take you to the next until you are at your destination. So first decide where you're going and then what mode of transportation will get you there. Finding someone who has already taken the trip and knows the sights will help define your
travel plan and limit any detours. Make a well thought out plan of your mode of transportation, ie/ the
career goals you've set, and switch up the vehicle if something doesn't work. 
Setting the goals and the transportation methods, is what working ON your business is. Taking the
trip, (hopefully on a really nice location shoot) is what working IN your business would be.
Let's talk examples of working ON the business.
CREATE A SCHEDULE THAT YOU STICK TO REGARDLESS OF WHETHER YOU'RE BOOKED WITH A CLIENT OR NOT
First step is to acknowledge that you need a schedule structure (that you stick to) whether booked with client or not. Making this schedule is working ON the business, as it is your personal work schedule and does not relate to a client or consist of billable hours. Nothing should stop you from following through with this schedule once it is made other than working IN the business AKA you're booked, prepping or wrapping and/or on set or with a client or have a work related meeting.
It is absolutely ok to take time off, I'm not endorsing a 24/7/365 work schedule, but if you're booked with a client three days in week (working IN the business) make sure that you are also working ON the business the other two days, with a plan to accomplish specific tasks you've already designated. So instead of waking up without a plan and spiraling out on Netflix waiting around for the next gig, get up and act like it's another day in the office, punch your proverbial time card and build your brand
to ensure that the next booking does come (sooner than later).
Give yourself some leniency, if you just wrapped a commercial or major campaign, a day off (and a major celebration) is in order (depending on the completed job, maybe a few). But make a decision that the days you take off are days that you take off with intent, specifically scheduled days off. Write off a day (or several) but do it intentionally. Intentionally is not waiting until you wake up to decide whether you "feel like working". That's a dangerous game, and you've got a website to update, a kit to stock, clients to catch up with and creative briefs to work on (your portfolio won't build itself). Although you may not be directly getting paid for these things, you will eventually get paid because
of them.
"… you've got a website to update, a kit to stock, clients to catch up with and creative briefs to work on (your portfolio won't build itself). Although you may not be directly getting paid for these things, you will eventually get paid because of them."
Avoid overwhelm by being realistic with the time you have available to complete a task, over scheduling can be detrimental to your progress by setting you up for failure, after all, you still need open space for creativity BUT planning some structure will still allow for creative flow and creating this structure AHEAD of time is key, either the night before or the morning of; knowing exactly what you expect to accomplish that day and breaking it up into manageable tasks will be much easier (and more productive) than drifting from one task to the next.

Here's a little example of a work ON it schedule.
MONDAY
Post on Social Media any New Work (INSTAGRAM, PINTEREST, BEHANCE, FACEBOOK, ETC)
Add any new contacts to the CONTACT SPREADSHEET (designers, creatives, retailers, showrooms, etc)
Blog Post (write one if ya got one)
Emails (Personally, I don't reply to weekend emails until Monday unless specific to a job I am currently on)
Organize receipts from the previous week – update tax spreadsheet and software (you will be happy you did)
Brainstorm better practices, better flow on jobs, trajectory of career, answer whether you are on the right track and if not how to get back on track (Mondays are my major re-evaluate and admin days)
TUESDAY
Post on Social Media ( I know, I know, but it's the name of the game)
Organize KIT
Shop for anything missing from KIT
Work on creative briefs
WEDNESDAY
Review and re-establish goals (may have had some time to sink in from Monday's brainstorming)
Mindmap the future and steps to take (break it down into small, manageable pieces)
Get inspired and get caught up (on trends, designer, shows, business news, etc)
Work on creative briefs / articles (if that's your thing)
THURSDAY
Update website(s) and ensure they are working properly
Reach out and connect to any contacts and/or creatives you would like to work with in the future
Post on social media (again …)
Research any new designers and/or showrooms and add them to the CONTACT SPREADSHEET
FRIDAY
Review what you got done during the week; if there was anything important that you missed get it done today so that you can earn your weekend
SUNDAY
Line up your week – what the plans is, what you would like to get accomplished and what 

needs to get done on which day (Yes, I realize it's technically a weekend)
MAKE THE TIME TO CREATE EVERYDAY

, even if it's only for 20 minutes
There are MANY things to keep track of (any one who has been on set knows) and I'm not just talking about designer looks and new trends. Stylists work with such an array of people on so many different projects that it's easy to get caught up in the everyday and forget about the people we should be staying in touch with. Working ON the business means keeping track of designers, showrooms and retailers, what brands and styles they carry and their contact information. It's also important to keep track of any samples that designers may have loaned for the season, keep track of any invoices and hours that need to be recorded, updated or collected, keep track of receipts and ensure that they have been properly filed and/or recorded for reimbursement/taxes/to be invoiced, keep track of all clients and their contact information so that you are able to reach out if you haven't connected in a while, and keep track of the goals that you set for yourself so you can evaluate your progress in achieving them. Keeping track should definitely be something that you incorporate into your day to day tasks whether on set or not.
In order to keep track of goals, you first need to make them. Goals will keep you motivated and on track to push your work experience and career further and are essential to growth. Be realistic with a timeline but shoot for the stars with the size of your goals. It's important to physically write them, ideally in a place that is easy to access for a daily read (I read my yearly, weekly and monthly goals every morning over coffee) and make sure that you take at least one day a month to truly contemplate (daydream) the direction and evolution of your career, with a focus on creating a game plan to get there. Goals for the future could be: being represented by an agency, getting published five times, shooting on location in a different city, working with a particular photographer or creative, styling a specific model or talent, trying a different type of styling, securing a new and/or particular client, and creating your own concept. Dream big and set a goal deadline (goals without dates are just dreams) and don't be differed if you haven't accomplished the goal by your deadline date, as long as you are continuously working towards it, the goal will be reached.
IMAGINE WHERE YOU WANT YOUR CAREER TO BE IN FIVE YEARS and then making a plan to get there
It is ok to daydream, actually, taking the time to envision what you want is essential to your future. The more experience you gain, the clearer your vision of the future will be as you discover what type of styling fills you up the most. Take the time to make a vision board that you can focus on and add and take away from it as many times as you need to, to get the right vision of your future and what you are working towards. It may sound corny, but vision boards are scientifically proven to get results and they are a great reminder to your subconscious, (while you're unconscious because of all the hours you're working IN the business) of where you're heading
UPDATE WEBSITES AND MEDIA
It's important to show the world that you've got new work. In this digital age, clients are scoping social media feeds for the next creative that could set their brand on fire, so although it may seem tedious and often annoying (at least for me, maybe this is one of your thangs), just take the time and update your website and social media; it's like your digital resume that you don't even need to hand out.
Working ON the business also means working ON the systems that you use to ensure a streamlined flow on projects. That means taking into account what you've learned on certain jobs and creating the best possible, no hassle approach to meet the needs of your (many) different roles as a fashion stylist. Plus, it helps streamline tasks that you may need to delegate or ask of assistants. This may mean: developing a better system for organizing receipts and returns or a system for smoother expense reports. It could be organizing your kit and making a kit checklist; maybe it's a flow for when, where and what to post on social media that you can stick to and not think about. It could be organizing your inventory and how it gets signed out for certain jobs or how you will record business expenses. Regardless of what it is, the more systems that you have in place, that you do the same way and optimize at any chance, will set you up for smoother jobs. Smoother jobs = happier clients and happier clients = repeat business Plus, if you always do things the same way, any help or assistants will have a clear basis of how to do things and your clients will know exactly what to expect.
WORK ON CREATIVE BRIEFS, CONCEPTS, PORTFOLIO WORK
It is important to continuously put your individualized perspective out into the world through portfolio builds and new imagery, whether published or not. Review your portfolio and be honest with the holes in it; perhaps you could have more Men's fashion or more commercial looking work. Find what is missing and develop a fashion direction for how you would communicate this work if hired. Create moodboards and creative briefs surrounding a concept so when you have the right team members, you can approach them with a concise and fully realized direction, which will persuade them to invest their time into creating a concept and images with you that can be an asset in all of your books. It is important to remember that if a client is looking for a specific style or type of styling, they will only hire stylists that have shown they know how to handle the job. That means, if you don't have examples of male styling, a client will not hire you for a menswear campaign. Working ON the business is also making sure that you are actively working towards securing samples of your work and filling the holes in your book whenever possible.
DO take days off, but put them in your schedule as days off. BOOK THEM OFF. I cannot stress enough the importance of having a plan for your day and not waiting until you wake up to decide whether you FEEL like working. That's an easy trap to unwittingly waste the day. Imagine you were employed full time in an office setting and were scheduled for work, "I don't feel like working today" would likely not be an accepted reason for calling in. Treat your freelancing like a business and full time job that it is. If you find yourself with downtime or a schedule that is lacking in specific tasks, research is always a great filler. As a stylist there is CONSTANTLY new things to be aware of. Fill your time with researching new trends, up and coming designers, runway shows, retailers, business practices, advertising trends, Pantone colours, fabrics, etc. The list of research possibilities is endless.Researching INSPIRATION material is also incredibly important and scheduling an open day of being "inspired" through imagery, reading, film or nature just to name a few, is just as important to your progress as any other tasks.
Working IN the business is more straightforward and could be defined as the time that you put in ACTUALLY DOING THE JOB DURING BILLABLE HOURS whether prepping, wrapping or on set and is clearly important (hello we got bills). It is the ACTUAL DOING OF THE JOB which adds to the experience and contacts you make on set that will ultimately propel you forward. But to work IN the job, you need to work ON the job first. After all, it isn't possible to get hired as a lead stylist without a portfolio, a website or a web presence of some sort, which takes working ON the business to create. The thing with working IN the business is that it can distract heavily from working ON the business and if care isn't taken, sight on long term goals can be lost without even realizing it at first.