What can you do RIGHT NOW for FUTURE you? That's what working on the business is about, rising above the noise of the day to day that being on the ground in the trenches creates, the volume too loud to hear in your heart what the next step should be. Take the time to work IN the business, fly above what you're doing and look down, take in the unobstructed view from above without the distractions of being IN a job, and you just might see the right path (or paths) ahead with minimal effort.
You Won't Be Everything to Everyone (so stop trying)
When I first started building my portfolio, I had the innate sense to initially focus on commercially styled images, a decision fueled by my yearning for new clients, the burning desire to meet my creative needs ignored for the time being (read: I wanted to eat). But while I focused on the "Put food on the table", widely accepted, commercially styled for someone else's purpose work (don't get me wrong, the psychology behind styling to sell something is fascinating in and of itself), I simultaneously created a separate book, one that spoke straight from my heart, full of original concepts from the inner workings of my own mind and experiences, images that communicated my artistic soul with layers of depth and personal meaning. Images that weren't (and still aren't) for everyone. And that's ok.

At first I was afraid, I was petrified (I had to) after all, it was acceptance in the industry that I was working towards and putting out work that I didn't care whether people liked felt counter intuitive to that. But I also craved the inner satisfaction that follows the acceptance of self and full realization of the reason why I pursued this career in the first place. The notion that my ideas could be accepted and sought after if I only had the strength to put them out into the world is what gave me the courage to create. "After all", I would say to myself, "It's the people that put their true selves out to the world that find (inner and outer) success". Plus, I was afraid that if I continued only creating work through someone else's eyes, I would lose vision of the very reason I had fought so hard to be a part of the industry in the first place: Freedom of speech through fashion. And so I carried on, building my creative book alongside my commercial book, a job that felt much like a side hustle, fulfilling clients' needs by day and my own creative pursuits by night.
And guess what? Not everyone liked or understood my creative work … and that's ok. It made me the creator that I am today, and depending on who you ask, is a good or bad thing, and that's ok too. That's not to say I shun constructive criticism that I can learn from. I may have released any attachment to outside criticism but that's not to say that I don't embrace feedback from someone whose views can assist in my evolution. I listen if I offend someone through my concepts, if a creative
collaborator has insights or concerns or if there was something I could've done to kick it up a notch. But what I won't worry about, what I actually refuse to worry about, is whether my work resonates with everyone, or whether everybody likes or understands it.

When creating personal work, I don't look to fulfill other people's needs (it's actually the ONLY time I don't have to) and when I use my own voice, I tend not to speak in a tone that everyone can hear. The fleeting unsolicited judgments, negative comments (or the dreaded 'no comments'), the low number of likes, or the "I don't get its" that inevitably follow discussions of current projects with family and friends no longer affect my passion projects and are not motivation to make my work "better" or more easily understood.

I want to know what my demographic wants from me, but I don't want to know what everyone needs; looking for approval from everyone does not have a positive influence on the work. After all, not everyone likes Pepsi, that's why there's Coca-Cola … and root-beer for people who don't like cola, and juice for people who don't drink pop and you get the picture.
"DON'T THINK ABOUT MAKING ART, JUST GET IT DONE. LET EVERYONE ELSE DECIDE IF IT'S GOOD OR BAD, WHETHER THEY LOVE IT OR HATE IT. WHILE THEY ARE DECIDING, MAKE EVEN MORE ART."
Having people not like your work is important. It helps you find and connect more deeply with the people that do. Here are a few things that happen when you care less about likes, acceptance, and pleasing everyone else and embrace your own artistic voice.

You construct your own safe place to create which allows you to take innovative risks you may not have taken otherwise There is no client over your shoulder, no quota to meet or customer to compel to and so the fear of not performing is removed and you are able to create freely without pressure which opens up areas of your mind that you don't get to access on a regular basis. When the pressures of other people's opinions are removed, it opens up a freedom of expression that allows for the articulation of your own vision. Suddenly, fresh original ideas flow to you because the boundaries that you are allowed to conceptualize within have been removed and you are free to create without restrictions.

And by removing the fear of criticism, you have opened your creative mind up to new possibilities. To quote Napoleon Hill:
"The fear of criticism robs man (I know, I know, circa 1937) of his initiative, destroys his power of imagination, limits his individuality, takes away his self-reliance, and does him damage in a hundred other ways." You start to stand out from the crowd Once you decide to fight through the fear of what other people will think of you and your work, you will begin elevating your ideas to a level that allows for your best work to shine through which will naturally set you a part from others. Many new creators tend to create for generalized acceptance, often cloning ideas from what worked for other people in hopes of bringing attention to their work, knowing that an idea or concept worked for someone else and hoping for the same results, which could work at first, but in the end, after all of the work is accumulated will look like a carbon copy of someone else's career.

You are more fulfilled with yourself and your career On the other side of fear is the best work that you have ever created. The feeling of complete satisfaction with yourself, regardless of the outcome or how the work was received, is what follows the honest pursuit in following your ideas and pursuing concepts that express your inner artist (we've all been there with the same concept going over and over and over in your mind, just get it out already).

You'll be searching for the realization of concepts and the satisfaction that follows; pursuing passion projects instead of looking for likes (which will inevitably come the more you pursue). You will stop comparing your work and start appreciating it, not just for the final product you have created, but what you learned in the process. And once you move past comparing your work to others, you will get to that sweet spot, where seeing work of other artists doesn't affect how you feel about your own. And instead of beating yourself up and weighing in on whether your work is AS GOOD as someone else's, you will appreciate that it is DIFFERENT without being better or worse. And each time you create you will be getting closer to your true expressive voice.
Your dream clients come knockin '

The clients that you are looking for, are looking for you too. Brands, directors, designers and producers know that aligning with creatives and artists whose style reflects their own means their needs will be met and the overall message communicated with accuracy. The only way that your dream clients will know you are the one for them is if you put the real you ut to the world and authentically show everyone what you've got to offer in terms of original ideas and execution. The end goal for every stylist should not only be "Keeper of the clamps" but to also be working towards having a valued and respected perspective on set that can offer insight on how a concept is best communicated through styling (aka consulting). If you are able to articulate your own concepts it will give you the clout you need to have a voice people want to listen to.

Social media has allowed artists to engage with an audience and platform to express healthy personal opinions regarding social issues. The alignment of opinions between an artist and a client can mean a better working relationship and a stronger overall message created together, (not to mention new clients based on same moral standards) and what's not to like about a copacetic working relationship. It is common now for brands to want to work with artists whose personal belief systems coincide with their own and so by staying true to the messages that are important to you and using these messages in your work or to bring attention to important issues, you are also bringing attention to yourself from clients you would like to work with most.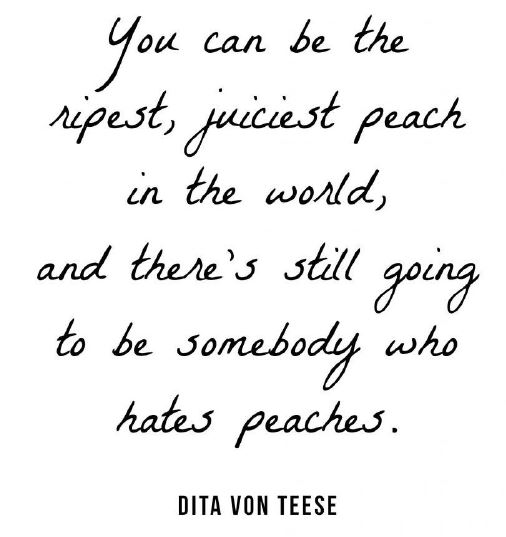 Which is exactly why it is so important to make time for personal creative work, to ensure you have a safe space to create, to be able to take risks that will not affect the relationship you have with a client and to develop, enjoy and learn from the creative process; especially when you know that that you already have a body of 'safe' work to fall back on ie/ the commercially tinged and easily relatable portfolio work you already have in your book.

Not everyone is going to like your creative endeavors and that is ok. Because the ones that do, they are considered your "niche" and it means that you found your tribe, your demographic, your targeted audience, your fans and your co collaborators. You have just built, "Your Brand."